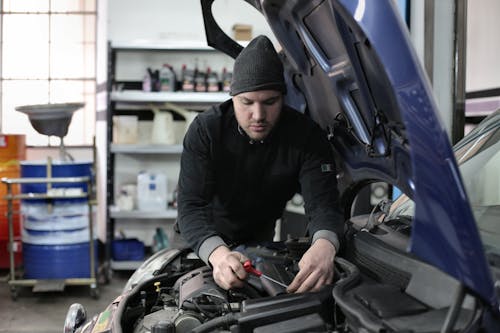 Getting a Dual Turbo-Back Stack Kit 01-06 Chevy/Gm 6.6l Duramax Diesel kit is something that you should consider if you  want to give Chevy Diesel Pickup that "Big Rig" look. Among the things that this duramax stacked kit will do include  providing great flow for improved performance and improving functionality by routing exhaust fumes above and away from car haulers, livestock, and cargo where diesel smoke is unwanted.
The duramax stacked kit is a complete turbo-to-stack kit,  featuring aluminized 4 inch pipe with 5 inch in-bed t-pipe. It also includes internal mufflers, but they do not have to be installed for proper mounting. It is suitable for 01-07 Chevy/GM 2500/3500 6.6L LB7 & LLY Duramax Diesels: 4″ inch front-pipe with 4″ pipe to stack t-pipe.
It is important to keep in mind that these kits will not fit the new body style LMM Duramax Diesels, but they do eliminate all stock mufflers and cat converters, for off road use only. They include your choice of aussie style stacks, bull hauler, mitre cut, straight-cut, or turnout. Remember that that Aussie and Bull-Hauler Stacks are not available in 4″.
You need to keep in mind that  the selection of your stack size and style may affect the price. The duramax stacked kits include everything that is needed, including intermediate pipe, down-pipe, t-pipe, and all mounting hangers as well as hardware required to mount the stacks.
36 inch stacks are standard and protrude above the cab 1-2 inches in most cases, or about 46 inches above the bed floor. There are also 48 inch stacks which are optional, and the top of the stack will be about 58 inches above the bed floor. Make sure that you choose the size of the stack that you would like to mount in the kit so that proper mounting hardware can be included.
For more information on duramax stacked kits, visit our website at https://puredieselpower.com/